Here's my old purse, fraying at the edges. DH threatened to buy me a new purse if I didn't hurry up and get started on this project - which uses the same fabric, found at Joann's:
So, I have actually started my purse project. It is
the Margo Handbag from Lazy Girl Designs -
here
.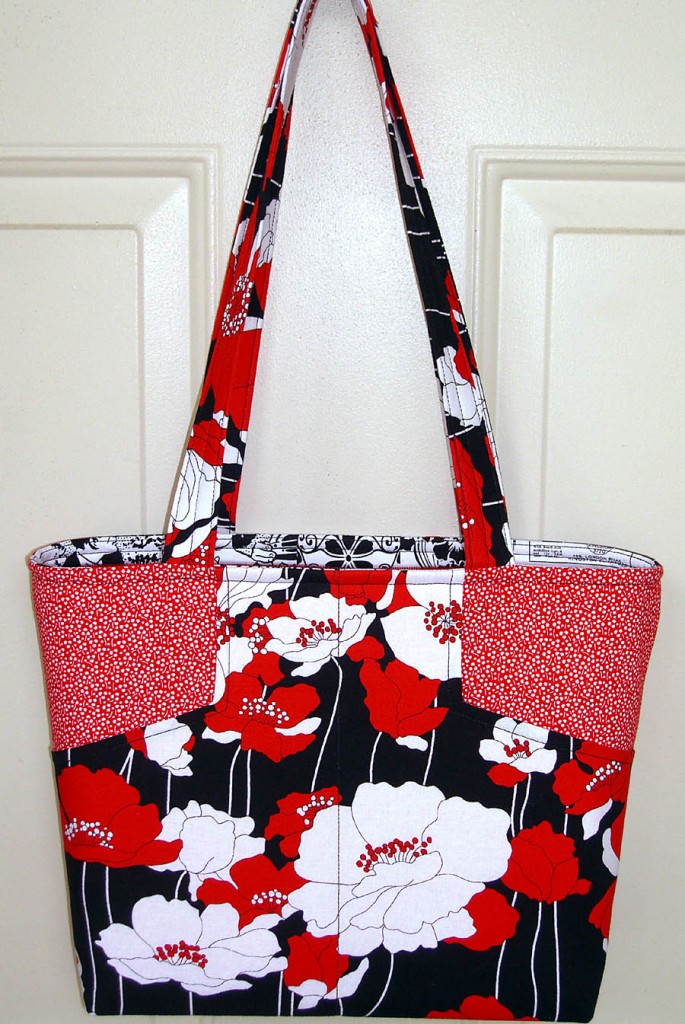 This purse is designed with no pocket on the back, but mine will have pockets both front and back.
Step one is planning. In order to add a pocket to the back, I have to add the pocket parts to the back. So, in addition to having a front, a back, and two pocket layers for the front, I also have to have two p
ocket layers for the back.
I've also decided to mix it up by using Stiff Stuff, instead of fleece, for the front and back of the purse. This is what the instruction booklet layout calls Covers (later called Front and Back).
Here's my list:
The next step is to make the pattern pieces.